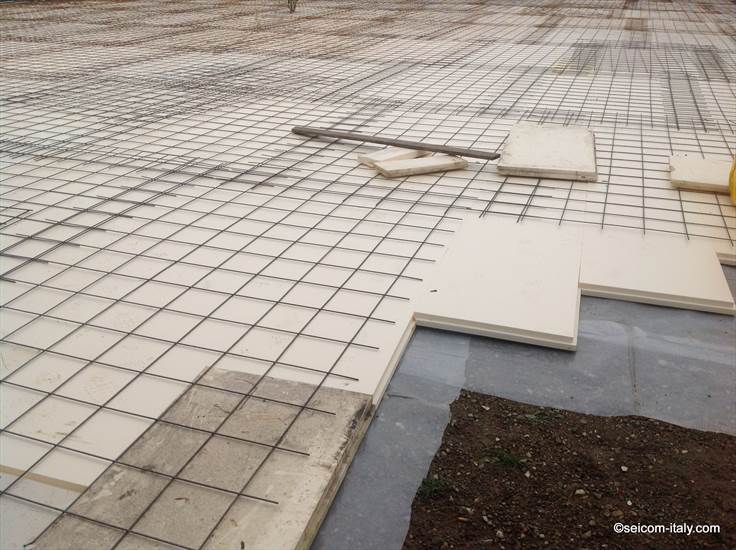 sports parquet - project and study
A parquet floor needs to be developed in cooperation with Designer, end User and Customer.
Sports parquet floors for gyms are not all the same; for example, Seicom's catalogue offers as many as 15 different solutions: one can find cost-effective solutions for school gyms and other performing options for high-level competitions.
The design work should identify the most suitable type for the specific purpose; then it will be up to the manufacture Company to suggest the best solutions depending on the budget and on the expected performance.
For basketball, volleyball, handball and five-a-side football competitions we normally recommend our PROFESSIONAL SERIES or our range of SONDRIO models.
The new sports parquet model TRENTO SOLID is perfect for schools: it is a low cost but at the same time robust and reliable option.
In case of multi-purposes sport facilities an excellent solution is offered by our portable floor model BORMIO: the fast disassembly is really helpful while organizing events such as concerts and exhibitions without the fear of damaging or breaking the parquet. In this case the Designer must set an appropriate storage area when panels are removed.
Once both type and model are chosen, we have to specify the characteristics of the concrete to be mentioned within the tender specifications.
ELEMENTS FOR SPORTS PARQUET FLOORS INSTALLATION
For a proper installation of a sports parquet floor on batten system, at installation time the concrete must have the following characteristics:
concrete has to be perfectly flat and even (without undulations) and must have a maximum flatness tolerance of 2 mm measured with a rigid ruler (2 meters long) placed in any direction; the project slope deviation must never exceed 2% value.
The concrete surface has to be smooth and free of irregularities, grooves or roughness, similar to a fine float-finished plaster.
Concrete elements to be checked before installation:
- compactness: no traces when beating with a 750 grams mallet.
- surface hardness: no incisions or crumbling when scratching vigorously with a nail.
- residual moisture detectable with hygrometer: maximum value 2 %.
(usually for a traditional concrete - 7 cm thickness - the minimum drying time under ideal conditions is 140 days; there are, however, additives commercially available to accelerate this process i.e. Mapei, Keracoll).
At the beginning of the installation, air temperature doesn't have to be lower than 15° C and ambient humidity must be between 45% and 60%, which must be always maintained over time in case of wooden floors, as required by UNI CEN provisions.
In case of interventions on existing floors or renovations of sports facilities and gyms we follow the same rules; in this case the sports floor needs to adjust to the existing structure, with appropriate suggestions.
Seicom has a great and log-term experience in this field, therefore we are ready to recommend the Designer in charge of the realization of a sports parquet floor for best.
Aldo Cammarata
Sales & Technical Manager
a.cammarata@seicom-italy.com